Armored Vehicle Black Box
The Armored Vehicle Black Box is a complete standalone device for training, documentation and emergency purposes. The unit records 4 video inputs simultaneously (Analog, HD- SDI, etc.), as well as audio voice communication and data for 7 days non-stop. The recordings can be unloaded securely and with permission only. The types of video inputs and the length of the recording can vary depending on the customers' needs.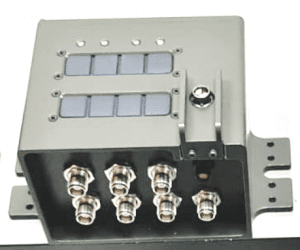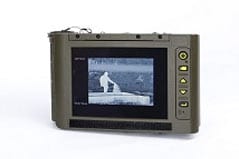 The MDVR 3000 Rugged MPEG4 H264 Mobile Digital Video Recorder by Military DVRs, leverages the power of a full-function high-end digital DVR with a compact profile and high quality display. Our Mobile DVR is compact, light weight and can operate under the most extreme operating environments. MDVR 3000 is a high-resolution full D1 MPEG4 H264 Digital video/audio recorder designed for portable and mobile applications. It stores 45 hours of high quality video and audio on an internal 64GB solid-state drive.
Playback can also be viewed during recording for real time verification of events. The video information can be downloaded to a PC via miniUSB 2.0 connector. The MDVR 3000 has 8″ LCD screen and can output the video to an external standard TV monitor.
MDVR 3000 is MIL-STD-810E and MIL-STD 461E comply, and is fully water resistant (ISP-67).It has been qualified through military testing labs to be shock & vibration proof under ground, vehicle, aerial and naval applications.